how to write an essay for flex program
freeessaywriter
how to write address in english russia
Learn Chinese in San Diego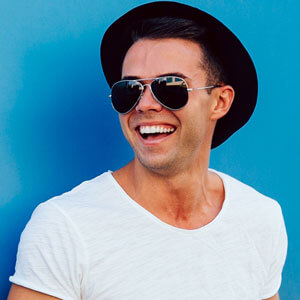 Offered: Online & In-class (Please Contact us for Online Classes)
Register Now
Look for Discounts
San Diego School of Languages  is the premier Chinese language school in San Diego County, offering San Diego Chinese classes for all levels of San Diego County Chinese students. The Mandarin Chinese courses are taught at our Mission Valley Location at a cost of $225 per eight-week term. Also known as the "Best language school in San Diego", we take pride in offering San Diego County's premier Chinese instruction using highly educated native-speaking Chinese teachers and university texts. Chinese language tutors are also available for private instruction and corporate programs.  When you want to learn Chinese in San Diego, San Diego School of Languages is your best choice.
See Schedule
We offer as comprehensive a schedule of San Diego County Chinese classes as possible. The levels of classes scheduled reflect our current students' needs and the anticipated requirements of new students. We may also offer a semi-private Chinese class or private Chinese lessons for any level of Chinese. All regularly scheduled classes meet once a week for 90 minutes during an eight-week term. Below are the currently scheduled Chinese language classes.
If your level and preferred time is not shown, please call; we often add beginning classes after the schedule is published in order to accommodate demand. Please note that the Children's Chinese class for children ages 6-11 meets for 90 minutes each week and costs $225 per term.
Why You Should Enroll in Our Chinese Classes
San Diego School of Languages would like to invite you to learn Chinese at our award- winning school where we are proud to offer Chinese and over 15 other languages. Alternatively known as Chinese and /or Mandarin, this language of China as well as the local and the worldwide Chinese community is truly a language rich in history and culture. We combine the best Chinese teachers, dedicated and motivated fellow Chinese students, an extremely comprehensive schedule, and a location convenient to residents of the San Diego area.
This is what our students say:
"The best teacher that I have ever had! She really cares about her students…and has great understanding of their language needs. They are very lucky to have such a fantastic teacher."
"I feel that I have been learning at an accelerated level. I have already told others about the school."
"Nice facility and friendly and knowledgeable teachers."
Signing up for a Chinese course and acquiring a new skill makes busy moms, working heroes and seasoned travelers eager to greet the day. This energy plus a shared commitment makes learning fun and effective at our Chinese School, check out http://luxurycabinbigbear.com. Combined with other nearby attractions, such as dining and shopping, we can help make language study an event instead of an obligation. Come experience the best Chinese courses in San Diego County.
Chinese Links
The Consulate General of the People's Republic of China in Los Angeles
Taipei Economic and Cultural Office in Los Angeles
Chinese National Tourist Office